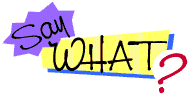 Listen to the interview with
Career Alliance founder on
The Career Mechanic -


Retired, but not ready to quit? Already in business, but looking for additional income streams? Just out of school, and looking for opportunity? Tired of being limited in your job and want to build your own future?
Well, you just may have come to the right place!!!



Guidance & Support
Going into business for yourself is a big decision, and one that should be taken seriously. There are lots of benefits to being your own boss, and a deep sense of fulfillment in building a business that will not only survive, but thrive! But how to get started?
The SBA Office of Advocacy, noted that "as a general rule of thumb, new employer businesses have a 50/50 chance of surviving for five years or more." Better success rates notwithstanding, a significant percentage of new businesses do fail.
When it comes to the success of any new business, you -- the business owner -- are ultimately the "secret" to your success. For many successful business owners, failure was never an option. Armed with drive, determination, and a positive mindset, these individuals view any setback as only an opportunity to learn and grow. Most self-made millionaires possess average intelligence. What sets them apart is their openness to new knowledge and their willingness to learn whatever it takes to succeed.
But there IS a way to improve the odds of success dramatically by accessing the knowledge and experience of those that have already succeeded, and are willing to share their system of success with you! This is where franchising comes in, and can be the difference between success and failure. Industry experts say that franchising is "the wave of the future" and can offer the greatest opportunity for success with the least amount of risk.
CLICK HERE
for more information about Franchising.

If You've Thought About Owning Your Own Business, and You Think Franchising Is Right For You, Working With Career Alliance Partners Will Save You Time and Money!
The best part is, there is NO COST to you for our service!

Working directly with Career Alliance Partners, you'll receive a free comprehensive consultation to help you identify the best franchise opportunity to realize your business ownership dreams. We represent over 250 franchises across the United States.
As a member of a 25-year-old network of Franchise Consultants,

Career Alliance Partners

has a stellar reputation, industry resources, and business ownership experience to help you select a franchise that is a great fit for you.

CLICK HERE

to learn how to find the right franchise, for the right price and in the right location.
With our guidance and support and the power of Career Alliance Partners behind you, you'll save a tremendous amount of time, money and effort in selecting your best franchise opportunity. And most importantly, with Career Alliance Partners as your Franchise Consultant and Coach, you'll avoid franchises that are financially unstable, aren't a good fit for you, and/or do not provide adequate training and support. And the best part is, our service is at no charge to you.
CLICK HERE to see our Portfolio of Franchisors and Business Concepts.